Uploading Plugins or Extensions
Updated:
Integrating with WooCommerce, requires an APPSeCONNECT Plugin/Extension to be uploaded and installed in the WooCommerce Website. This document demonstrates as how to upload and Install an uploaded Plugin.
Prerequisite:
Need to have a valid WooCommerce account.
The APPSeCONNECT Plugin/Extension is needed to be present for uploading.
Note: The Plugin comes pre-packaged with APPSeCONNECT
Steps to Upload the Extension in WooCommerce
Go to: Dashboard > Plugins > Add New.

Click on the Upload Plugin button. Choose the AEC Plugin to be uploaded.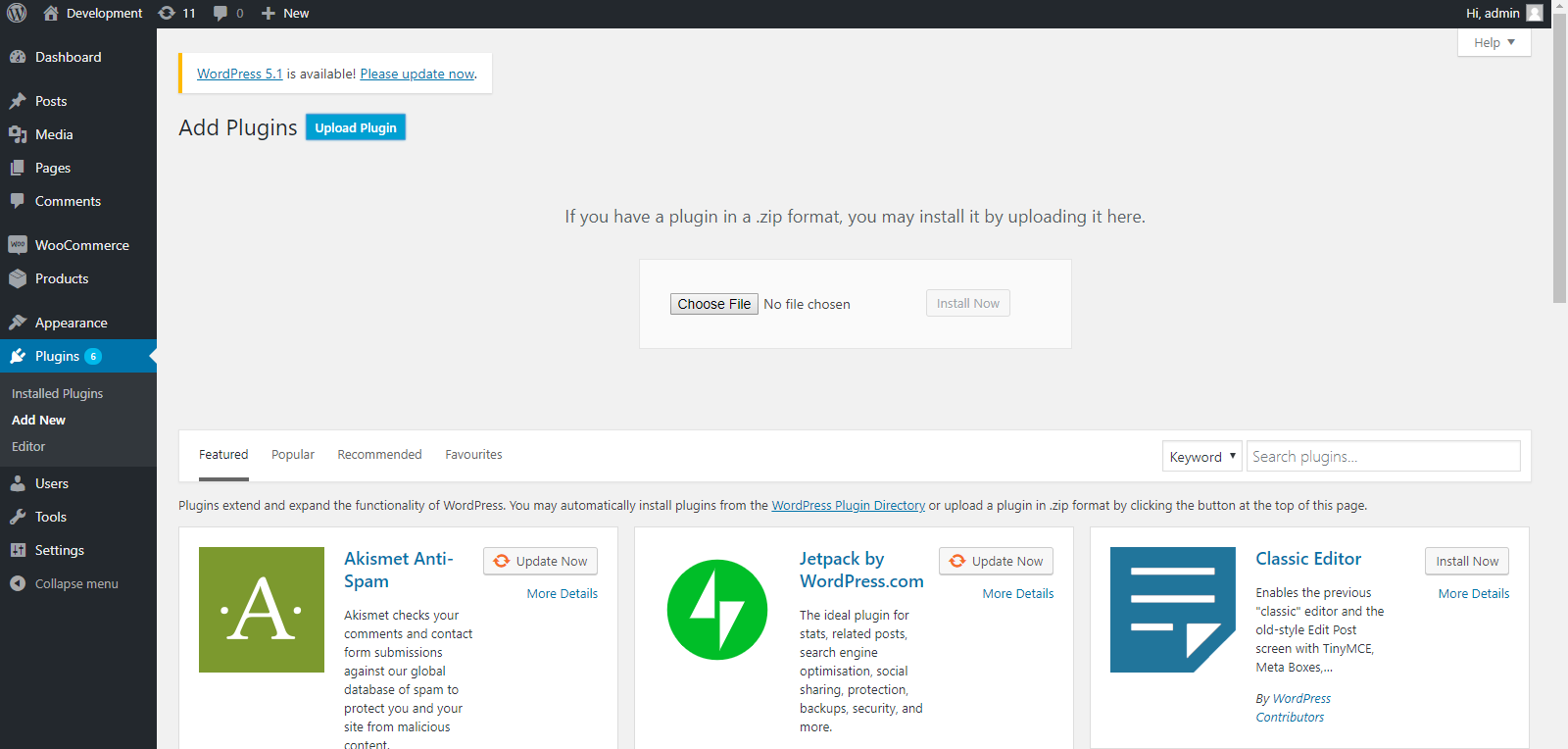 Select the Uploaded plugin. Once Uploaded, Click Install Button.

Once the plugin is Installed, Click Activate Button.

This completes the installation and the activation of the AEC Plugin.
See Also