Adding Employee in BambooHR
Updated:
Prerequisites
Need to have a valid account in BambooHR.
Steps to add a new employee in BambooHR
Login to the BambooHR portal & Click on the Employee tab in menu bar. The Home Page of the BambooHR is given below.

The Employee window opens up. Click on the button Add Employee.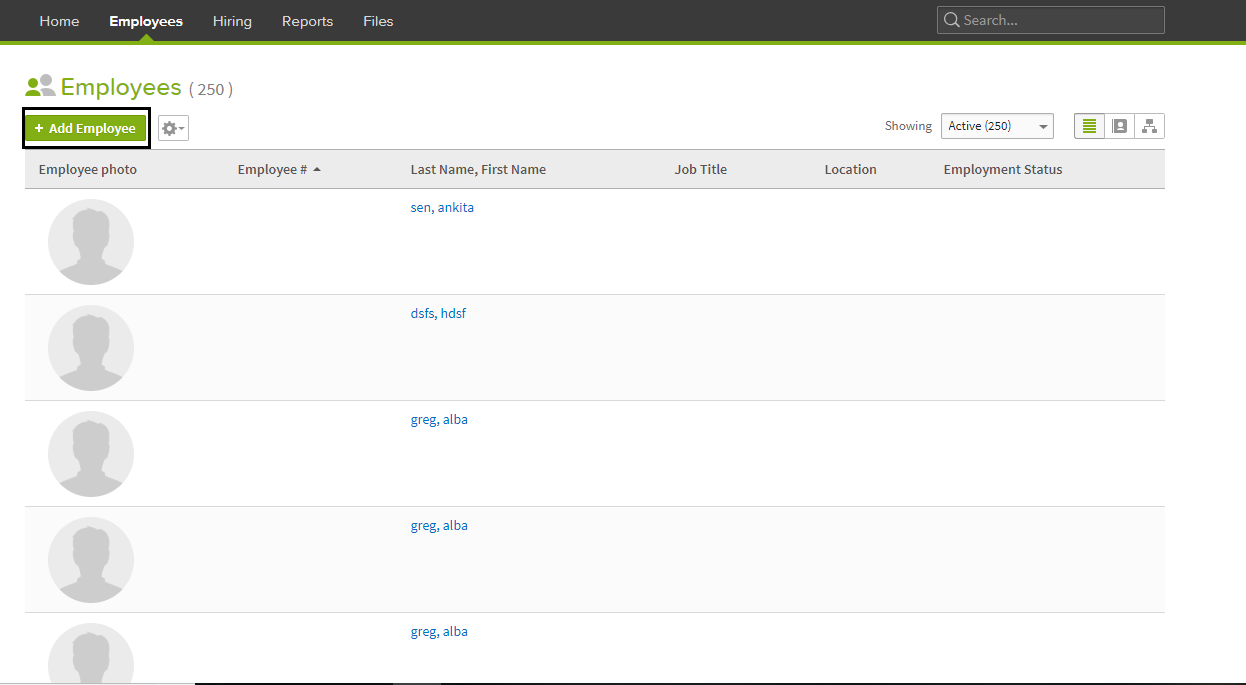 The employee form opens. Provide the data into the fields for registering an employee in the portal.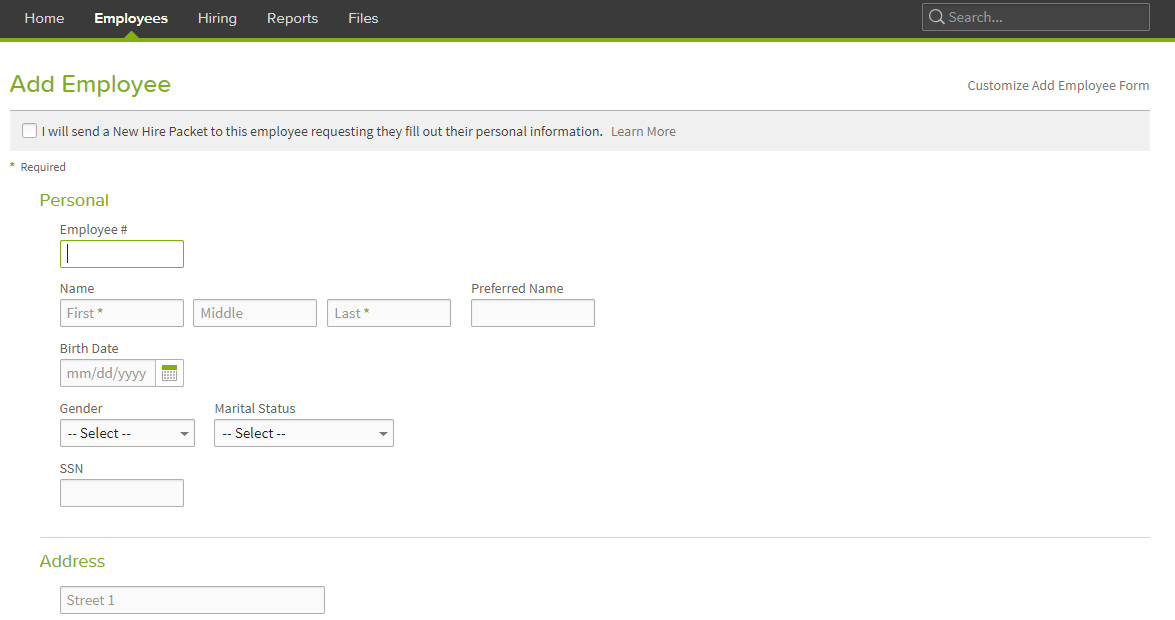 The fields details are given below :
a. Personal - Contains the employee id, name, date of birth, gender etc.
b. Address- Contains the address field of the employee.
c. Compensation - Contains the payment details of the employee.
d. Contact - This field is for providing the contact details.
e. Job - This field is for providing the hiring date.
f. Employment Status - This field is for providing the status of the employment. If Intern or Full time, Part-time etc.
g. Job Information - Contains the Job Title, Reports To, Department division and location.
Fill up the required field and Click SAVE button.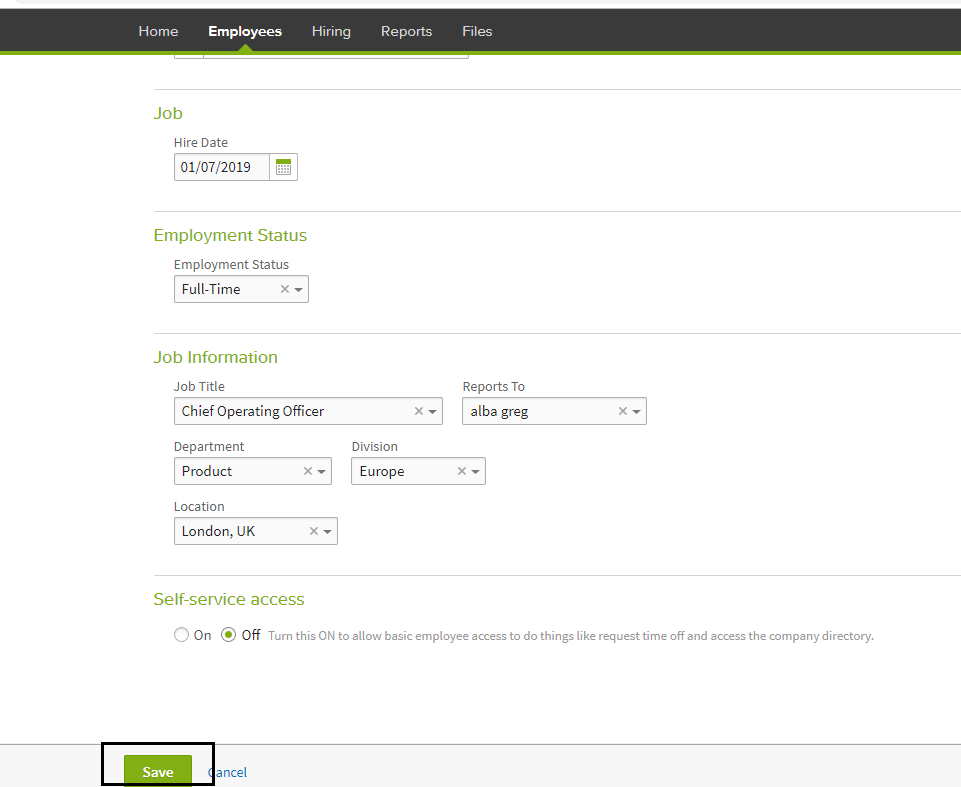 The above steps complete the process of adding new employee to the bamboo HR.
See Also